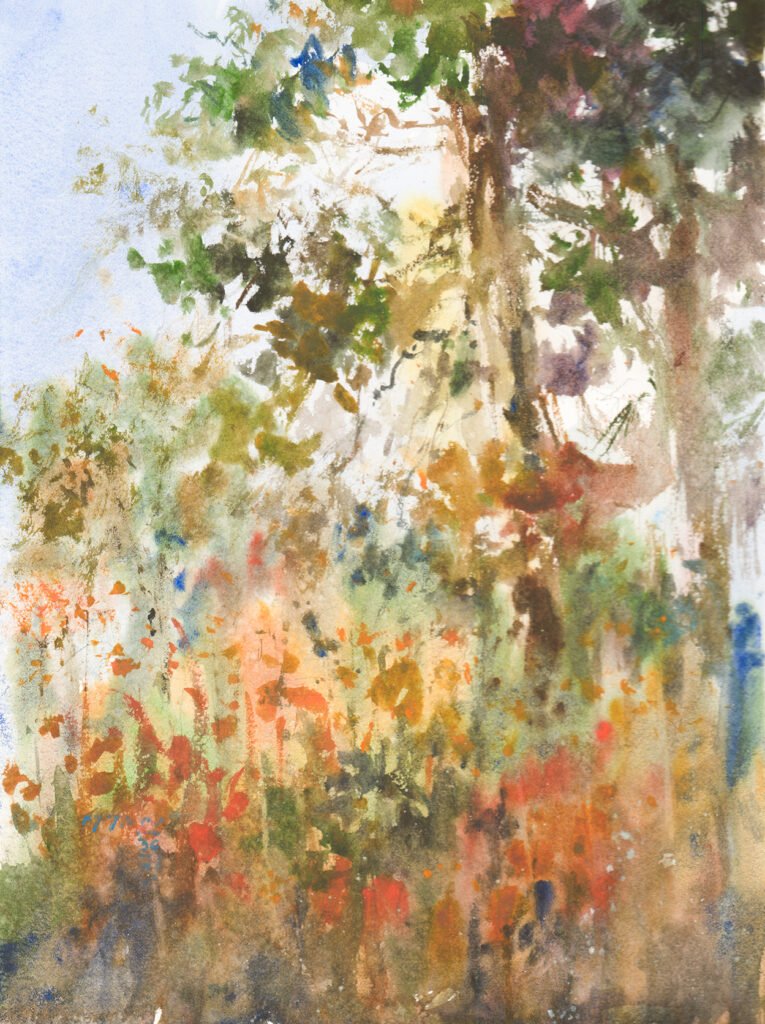 My painting motif originated because of my curiosity and love of architecture, towns and places across cultural boundaries. Seeking to experience architecture, and places via atmosphere and mood, I use watercolor to record these experiences, since each place has its own story to share.
I strive to convey the experience of places and towns through light. Light reveals space, form, textures, materials and time. With an atmospheric approach, I try to capture this intersection between light, time, and place. My work is not a descriptive approach but rather an emotional and provocative reaction to places. It is important to me that my work demonstrate personality through the character of my brushwork. Mastering light and simplicity in my painting is my goal
Bio
My name is Otto Chanyakorn. I was born in a rural area of northeast Thailand. Growing up in the farmland of my father, I spent most of my childhood outdoor and that has influenced me to love Plein Air painting. Earning my undergraduate degree in architecture in Thailand and a master degree in the US has lead me to work in the field of architecture. I currently work as an assistant professor at Kansas State University. Combining my love of painting and my educational background is my approach to my watercolor painting. I began my professorship with KSU in the fall 2019. I regularly teach architecture students to draw and paint to diversify their approach to design and creativity.
Taking students to do an on-site painting and sketching is joyful thing to do for me. Experiencing architecture, places and towns through a slow process of watercolor painting is a wonderful part of being. The opportunities to travel and learn of places across cultural boundaries is the primary motif of my painting.
My current work has been exhibited with the college of Architecture, Planning and Design at KSU in March, 2021, and I recently exhibited with the Manhattan Arts Center in August 2021.